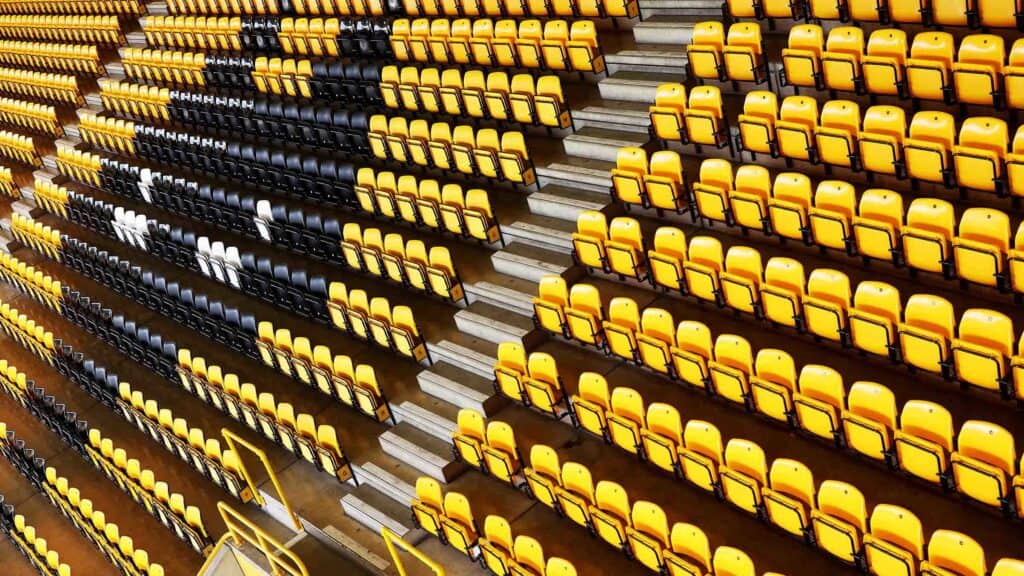 Wolves Foundation worked as part of the whole club safeguarding team to deliver a programme of events to mark Safeguarding Week across the city.
Senior manager Lee Smith (operations) joined with the club's head of safeguarding Lisa Carter and Safeguarding Manager Jonathan Redhead to co-ordinate a week of internal communications and guest speakers to educate and inform staff on various aspects of safeguarding.
There was also some crossover during the week with the City of Wolverhampton Council, who were delivering their own events for Wolverhampton Safeguarding Week to raise the profile of safeguarding with the public and community groups.
"It was a really worthwhile and informative week, where the safeguarding team aimed to raise awareness around subject," says Smith.
"Lisa does a great job of ensuring that everyone is aware of safeguarding and what is involved, even in those corners of the club where they wouldn't have as much contact with young people or vulnerable adults.
"If you ask a member of the public what safeguarding is, they would usually say it is about protecting children – which it is – but also a lot more.
"It is also about protecting adults who are at risk, creating environments and positive cultures which are safe and how safe people feel in general.
"As well as raising awareness around safeguarding, the aim of the internal communications and training opportunities delivered during the week was to make them relatable for people.
"Across all areas I think people are always more engaged when they feel they are learning something which is relatable, so they can understand it and know when they might need to report.
"What we also did at the end of one of the sessions with staff was to discuss the safeguarding code of conduct and updating the social media policy, a valuable consultation which will form part of the club's processes moving forward.
"To summarise, the week's activities were about raising awareness, making it relatable, and also building policy for the future."
Training opportunities put on for staff during the week included sessions delivered by the Crimestoppers Trust, an update on football hate crime from the West Midlands Police Hate Crime Officer, information on recording and reporting using the MyConcern software, and discussions on building relationships and safeguarding boundaries.
Internal communications sent to staff included advice around how to act with young people, the law and procedures around explicit images and information about children being left on their own.
On the Thursday evening, a first meeting with young Foundation participants and Academy scholars was held around the launch of a new Young People's Safeguarding Board, based on the mode for participation and engagement devised by Children's Rights expert Laura Lundy, and building on the approach supported by UNICEF.
"This will be a group which will allow the young people to be the voice for others, driving forward what events we should do, what they should look like and how they can feel safe whilst involved in them," added Smith.
"Wolves are the first Premier League club to introduce this idea, and it is about empowering the young people so that ultimately they may be able to become part of interview panels and even trustee boards."
The week came to an end with the official induction for the new scholars heading into Wolves Academy.
The Foundation were delighted to be part of such a positive and fulfilling initiative with so many staff from across the club taking the opportunity to increase their knowledge.
Carter concludes: "It was a fantastic week and I would like to thank all the staff at Wolves and the Foundation who really engaged with the opportunities available.
The next major item on the safeguarding calendar is the FA's #PlaySafe campaign taking place in September.