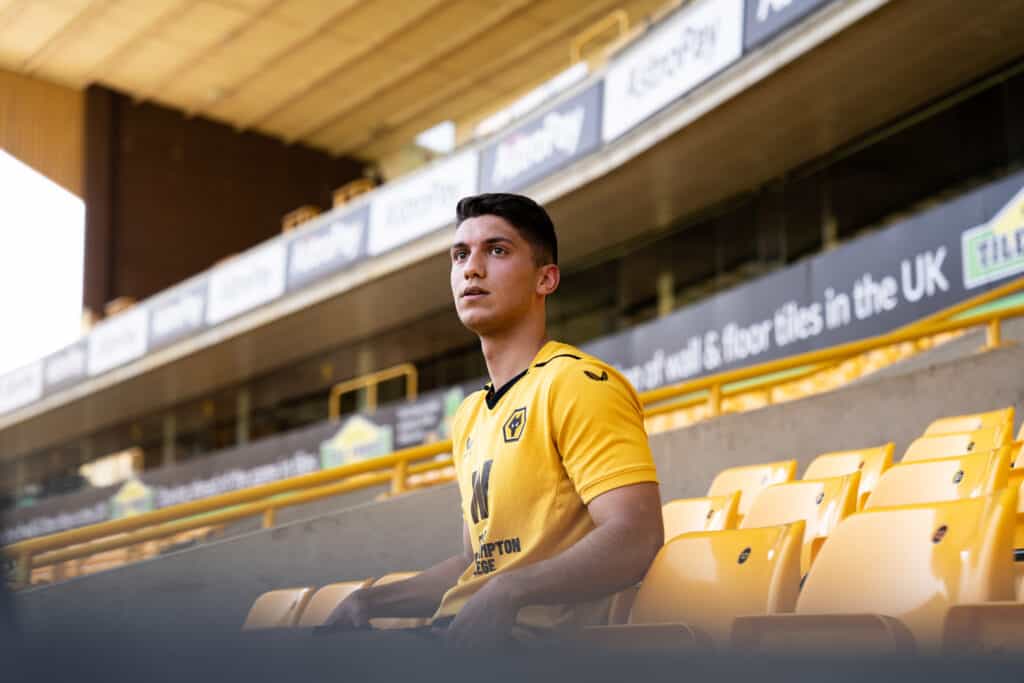 An aspiring student from Portugal who moved over to England is setting off on the next stage of his education – thanks in no small part to his link-up with Wolves Foundation.

Anthony moved across to the UK several years ago and initially attended Aldersley School to take his GCSE's before enrolling on the Foundation's BTEC Sport course, run in partnership with the City of Wolverhampton College.
Among the many benefits of the course in helping Anthony shape his future, he has also dramatically improved his grasp of English, particularly fitting to mention today, which is the European Day of Languages.
"When I first came to study at Aldersley School, it was very hard as I didn't know any English, only a few words," Anthony recalls.
"As I learned English more, I was able to develop more and it really helped me to socialise with more people.
"At school or at college, you can learn English with the grammar and what you are supposed to say.
"But having chats with friends and coaches also really helps the learning of English and that has made a big difference.
"At first, I didn't really talk to anyone, I had Portuguese and Spanish but was a bit shy especially with my English.
"There were people on the course who helped me and that has really helped me open up more and the BTEC itself has really helped me build new working relationships and learn within the world of football."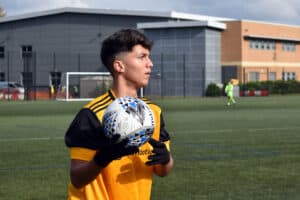 The Foundation's BTEC Sport course run with the college teaches students industry knowledge around areas including anatomy and physiology, sports coaching, sports science and performance analysis.
Available qualifications comprise the Level 2 Extended Certificate or a Level 3 National Foundation Diploma.
Alongside the educational delivery the course offers many other enrichment opportunities, including playing regular fixtures against other professional clubs, visits to Molineux and the Compton Park training ground, and even the opportunity to play on the pitch at the stadium.
"Getting to enjoy those opportunities has been really awesome," adds Anthony.
"Also, we won our league which meant we got to go to Wembley to watch the Championship play-off final which was another unique opportunity.
"And then playing on the pitch at Molineux – having that excitement of being out there and knowing what that feels like was brilliant."
Anthony completed the Level 3 qualification which has now paved the way for him to study a Sports Business degree at the University Campus of Football Business (UFCB) in Manchester.
"When I first came over, I was only really interested in business and not sport but the course has helped me realise what I want to do with a mixture of football, sport and finance," he adds.
 "The Foundation BTEC has been very good for my development especially with being an international student, and I would definitely recommend it."
For more details about the Foundation's BTEC course please email bradleymoore@wolves.co.uk.