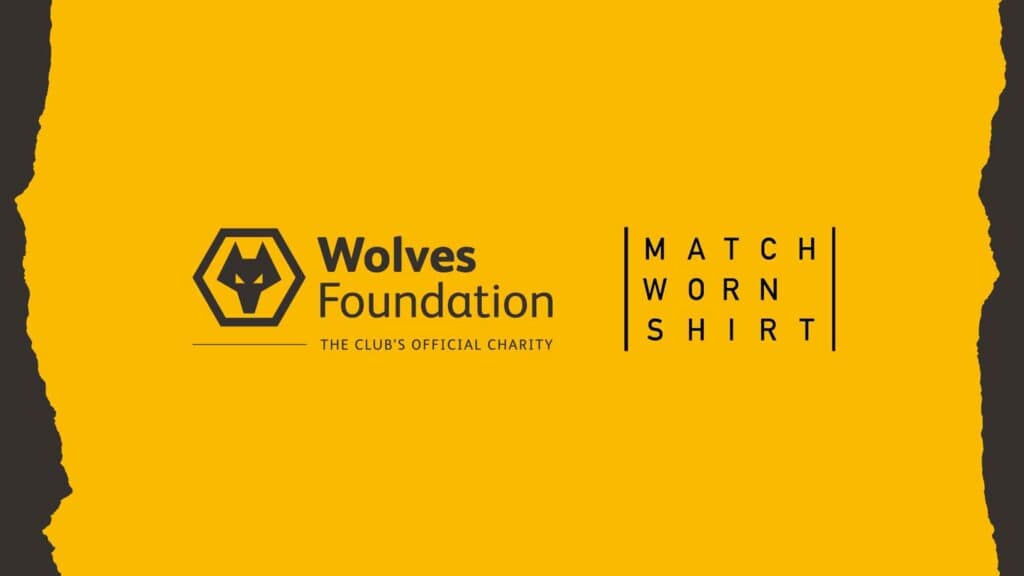 Wolves Foundation are delighted to continue their partnership with MatchWornShirt for the 2023/24 season.
Supporters will be able to bid on the match worn and match issued signed Wolves home shirts from this Sunday's Premier League fixture against Aston Villa – with all proceeds going to Wolves Foundation.
Wolves are on a high after Hee Chan Hwang's strike sealed a stunning 2-1 triumph over reigning champions Manchester City on Saturday.
And fans now have the chance to grab unique piece of the action from this weekend's exciting local derby.
Kieron Ansell, Wolves Foundation's business development manager, said: "We're so pleased to continue our successful partnership with MatchWornShirt into a third season.
"We've loved being able to offer supporters the opportunity to get their hands on some special Wolves memorabilia, with the proceeds contributing a significant amount to our range of programmes.
"Wolves Foundation deliver over 45 projects across our communities and these funds will go directly into these activities to help us make a life-changing impact."
James Flude, head of business development at MatchWornShirt, added: "Of all of our relationships across the football network, we are most proud of our partnerships with club foundations, with the revenues generated going directly to positively impact local communities.
"We are therefore delighted to be extending our valued relationship with the Wolves Foundation, which will bring match worn shirts to Wolves fans around the world and support more of the Foundation's incredible work in Wolverhampton and beyond."
The shirts, which will be issued with a Certificate of Authenticity, are being sold via the matchwornshirt.com website.
The items from Wolves V Aston Villa will go live here from kick-off at 2pm on Sunday 8th October.