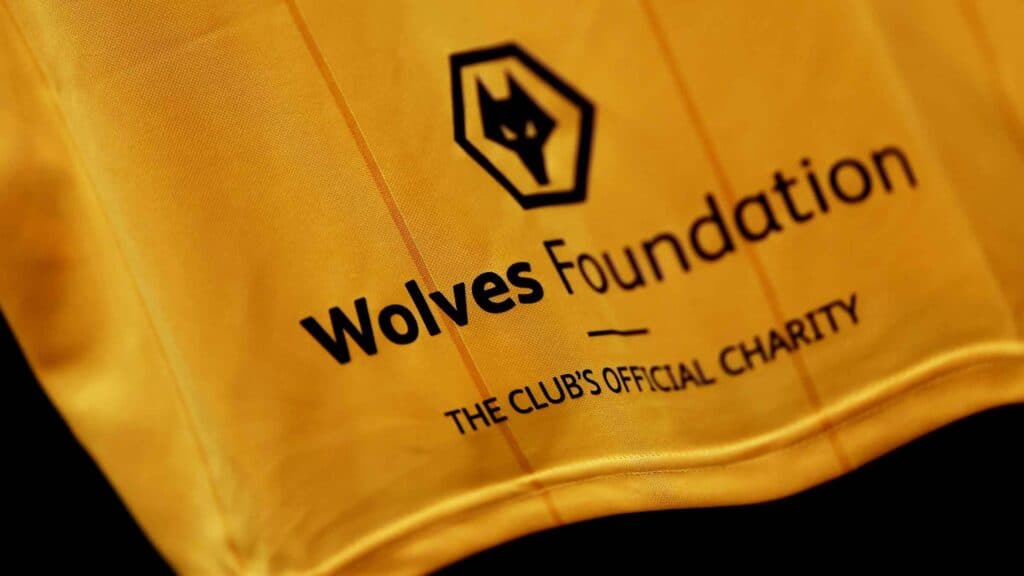 The Wolves men's first-team will be carrying the name of Wolves Foundation on their shirts as they complete preparations for the new Premier League season by taking on Rennes at Molineux on Saturday.
The Foundation's branding will be seen on the back of the shirts, just as it also was for the team's 1-1 draw with Celtic at Ireland's Aviva Stadium last weekend. 
And fans now have the chance to bid for these unique matchworn items whilst also supporting the Foundation's ambitions to create opportunities and change the lives of people across Wolverhampton.
The signed shirts will go live on MatchwornShirt.com at 12.45pm this Saturday, just as the Rennes friendly gets underway at Molineux.
The Foundation are extremely appreciative of the support received from the club, and this will be the first opportunity for fans to try and get their hands on some unique Wolves memorabilia, with several matchworn shirt auctions also scheduled to take place during the 2023/24 season. 
All proceeds will be invested into the Foundation's work delivering over 40 projects across the community in keeping with the overall aims of encouraging healthier and more active people, lifelong learning and skills and the development of safer and stronger communities. 
Visit the Matchworn Shirts website for the Rennes auctions and other opportunities through the 2023/24 season.