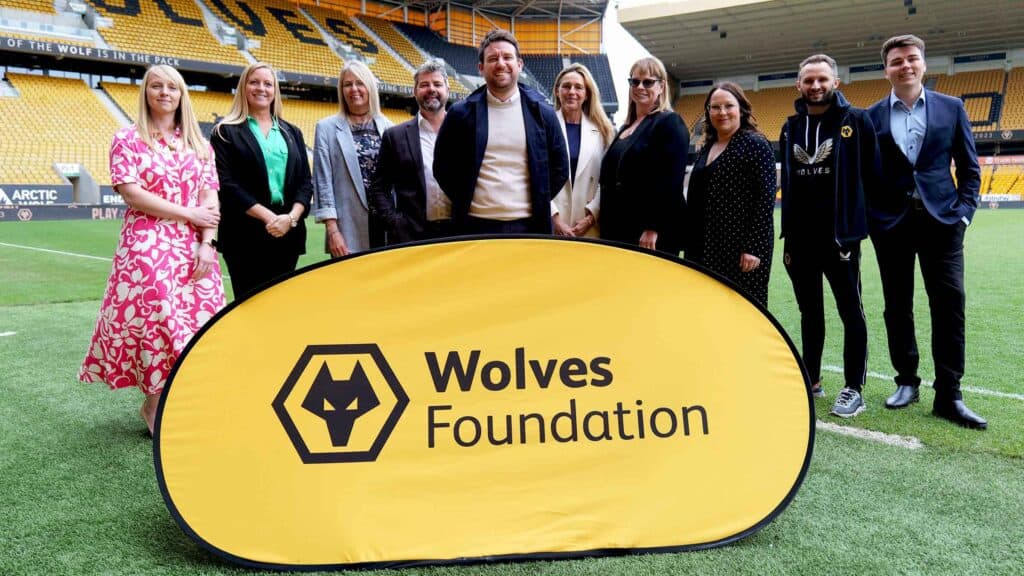 Wolves Foundation are delighted to announce confirmation of the first four 'Pack Patrons' supporting Wolves' official charity during the 2023/24 season.
The Pack Patrons are businesses, organisations or individuals that make an annual financial commitment to the work of the Foundation, allowing the Foundation to continue its vital work in our communities.
The scheme allows Patrons to be directly involved in making a real and tangible difference. Funds donated support a wide range of projects alongside the overarching aim of the Foundation to create opportunity and change the lives of people across the city and beyond.
The relaunch of the Pack Patrons initiative, which sees Samantha Hague Optometry and Howard Wright joining previous patrons Paycare and Moog, has been designed to be far more collaborative.
The four Pack Patrons who are giving support to the Foundation are as follows:
Paycare | The Wolverhampton-based health care plan providers who have supported Wolves and the club's community work since 1998, including creating the Paycare lounge to create and safe and comfortable space for disabled supporters on a matchday.
Moog | A major aerospace firm with a substantial site ten minutes from Molineux in Coven which was established in the UK in 1968 and provides engineering expertise and products across sectors including industrial, aircraft and space and defence.
Samantha Hague Optometry | An independent family business based in Tettenhall specialising in luxury eyewear which was established in 1985 as Sheward Opticians before being rebranded in 2019.
Howard Wright | A financial planning business based in Wolverhampton since the 1930s, continuing to help individuals and families achieve their financial goals and dreams from their base in Codsall.
"We are delighted and really appreciative of the support being given by our first four Pack Patrons for the new season," says Kieron Ansell, business development manager with Wolves Foundation.
"Our patrons' scheme has been in place for several years, but it has been relaunched and reinvigorated it to give it a broader appeal to attract more supporters.
"We're creating a platform that allows for a two-way dialog. We want to hear what's important to our Patrons as well as being reactive to needs of the city and surrounding communities.
"Pack Patrons will be at the sharp end of impact and we encourage them to take an active role in joining and supporting the large number of projects being delivered each week.
"Wolves Foundation have a responsibility as the club's official charity, but also a responsibility to our Patrons too.
"We have pledged to be transparent, communicative and to ensure they are receiving up to date and accurate data on the societal impact that we, and they as Patrons, are having.
"Pack Patrons will become an important pillar of the overall identity of The Wolves Foundation. We are looking forward to bringing all our Patrons, ambassadors and supporters across the club together in a night of celebration and recognition in our first ever Gala dinner, here at Molineux in October."
To find out more please visit the Pack Patrons page, or to chat about becoming a Pack Patron and supporting the Foundation's work, please email Kieronansell@wolves.co.uk.