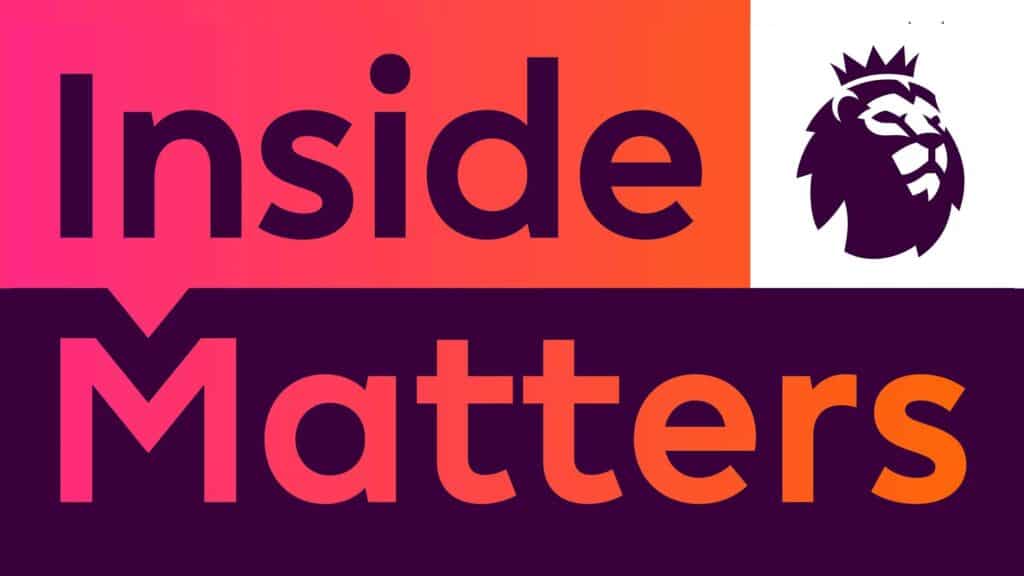 Wolves will be joining other teams in the Premier League's Inside Matters campaign, taking place from 6th to 15th May, as the league and clubs reinforce their commitment to supporting the mental wellbeing of players, fans and those in communities.  
Saturday's visit of Aston Villa will be Wolves' designated fixture as part of the campaign, including details of some of Wolves Foundation's projects around mental health and wellbeing being carried in the matchday programme.
The campaign encourages supporters to keep up the conversation on mental health by talking and listening to others. This comes ahead of Mental Health Awareness Week, which this year has the theme of anxiety.
In 2020, the Premier League signed up to the 'Mentally Healthy Football Declaration', committing to make mental health a key priority at all levels of the game. Through the Declaration, the league and other football bodies are working to create a mentally healthy culture across the game by supporting those involved with raising awareness, training and education to embed mental health within existing policies and practices and drive progress in this area.
As part of the Inside Matters campaign, the Premier League has collaborated with Shout, a free, confidential 24/7 text support service for anyone in the UK who is struggling to cope. The service was launched in 2019 and has since helped hundreds of thousands of people.
The Premier League and Shout have collaborated to offer support to Premier League fans in the UK. Anyone experiencing anxiety can text the word 'TeamTalk' to 85258 to be connected with around-the-clock support from trained volunteers, supervised and supported in real time by an expert clinical team.
Premier League chief executive, Richard Masters, said: "It is so important for people to look out for others and find time to check in regularly on the mental wellbeing of friends, loved ones and colleagues. Through the Inside Matters campaign, we want people of all ages to feel they can discuss their mental health and understand that support is available.
"A simple conversation can have a positive impact on those who are struggling with their mental health and we are pleased to be working with Shout to provide a confidential text service for anybody who feels they need extra support.
"Football is our national sport and is followed by millions of people. We are proud to use this platform to build on the wide-ranging mental health initiatives run by the League and clubs, to continue supporting fans, players and communities."
The Premier League introduced Inside Matters during the Covid-19 pandemic, with a range of content and tips on mental wellbeing from players and experts made available at the online Stay Well Hub. New content is being produced in conjunction with clubs during the campaign period, demonstrating the ongoing commitment to supporting mental wellbeing.
The Premier League has also teamed up with Shout to produce the Inside Matters Handbook, which will be made available online ahead of Mental Health Awareness Week to provide people with tips and advice for managing symptoms of anxiety. This includes input from a number of well-known players and managers, as well as advice from Shout clinicians.
Recent advancements in the area of mental wellbeing include updating the Premier League's Equality, Diversity and Inclusion Standard (PLEDIS) – which already covers clubs' culture, policies and people – to include mental health and wellbeing requirements.
Encouraging 'healthier and more active people' is one of the three pillars of support offered by Wolves Foundation, not just in the projects run by the health team but also across all areas of the charity's delivery.
Such a range of projects, from Molineux Memories for people suffering with dementia to Wolves Elders for those at risk of isolation, to diabetes education programmes and physical activity, can all benefit mental health and wellbeing.
This is in addition to the Foundation's flagship 'Head 4 Health' project, a specialised mental health programme for all adults, delivering informal and educational workshops and physical activity sessions.
To find out more about the mental wellbeing work carried out by the Premier League and clubs, click here.