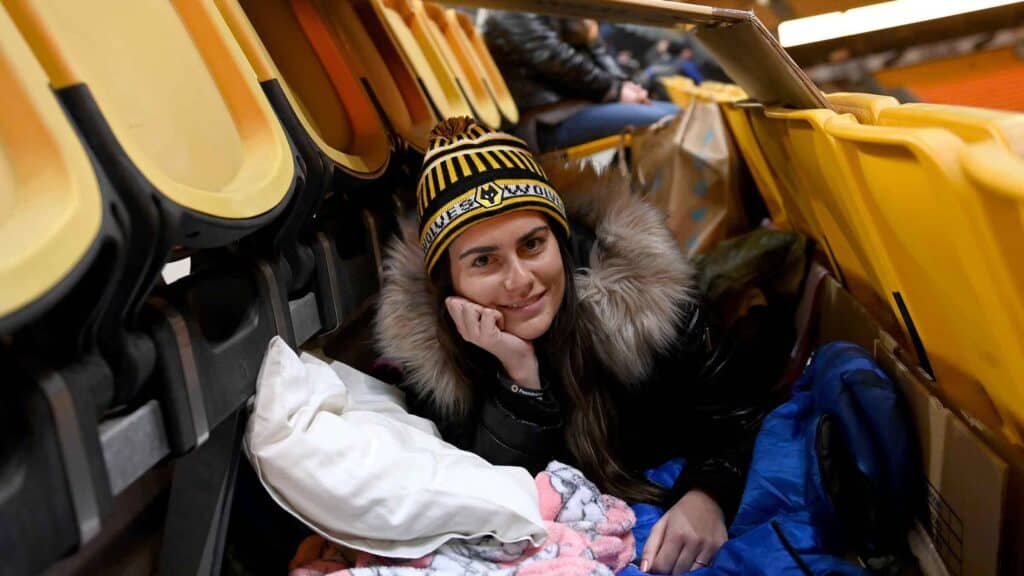 The Molineux Sleepout is back for a fifth year as fans are offered the opportunity to bed down on a cold November night in the Stan Cullis Stand and raise funds to support people experiencing homelessness and vulnerability across the city.
All funds raised will be shared between Wolves Foundation and the Good Shepherd charities, being ploughed into projects delivered across the community including around homelessness and food poverty.
The incredible support from Wolves fans and residents of Wolverhampton has raised almost £170,000 over the last four years, and organisers are now aiming to surpass last year's total, in excess of £50,000.
"The Molineux Sleepout has become a really important event of the year, because it offers such a great example of people across the city coming together to support those across our communities who really need our help," says head of Wolves Foundation Will Clowes.
"We know these are still difficult times for so many at the moment, but the togetherness and community spirit which has been such a feature of previous sleepouts is a positive sign of people giving their time and showing that they care.
"We have linked up with the Good Shepherd on several different projects in recent years and both charities really appreciate the fantastic amount of funds raised which allow us to deliver a range of vital work throughout the city.
"For the Foundation, money raised from the Molineux Sleepout will be distributed towards a range of our projects, including Feed Our Pack which continues to provide support for people who have been affected by food poverty during the pandemic and cost-of-living crisis.
"At present, Wolves Foundation deliver projects at 225 different sites across the city aiming to improve the mental and physical health and life choices of people in Wolverhampton, with the ages of our participants ranging from just one month to 100 years-old!"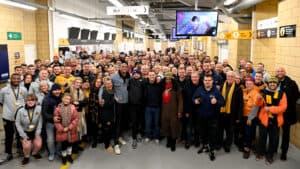 Tom Hayden, CEO of the Good Shepherd, situated on Waterloo Road opposite Molineux, added: "We are once again hugely appreciative of the opportunity to link up with Wolves Foundation for this year's Molineux Sleepout.
"It is such an important event for so many different reasons in terms of raising awareness and vital funds for two charities which are right at the heart of their local communities.
"At the Good Shepherd, we have seen a 27% increase in the number of people accessing our food and crisis support service during the first six months of 2023, and a 60% increase in the number of casework sessions we have delivered, compared to the same period last year.
"In that same six-month period, we have supported over 250 people experiencing homelessness and nearly 1,000 people in total across our projects.
"Those figures highlight why events like the Molineux Sleepout can make such a difference, with all funds being used within those food and support services which are free to access for people who need us most."
On a similar theme, Wolves Foundation and the Good Shepherd have teamed up with the City of Wolverhampton Council on a new project opening soon at the historic Queen's Building in the City Centre, offering a shop, café and additional space for work around offering financial advice and training opportunities.
This year's Molineux Sleepout will begin at 7pm on Friday 17th November – with registration until 8.30pm – and the event running through until 6am on the Saturday.
Tickets cost £35 for adults or £20 for Under-18s (minimum age 13), who must be accompanied by an adult, with a maximum of two Under-18s per adult.
Participants must aim to raise a minimum of £100 sponsorship from the event, which will feature special guests and ambassadors from both charities in attendance to support such an important cause.
CLICK HERE to book your tickets for Molineux Sleepout 2023 and head to our Just Giving page to start fundraising.