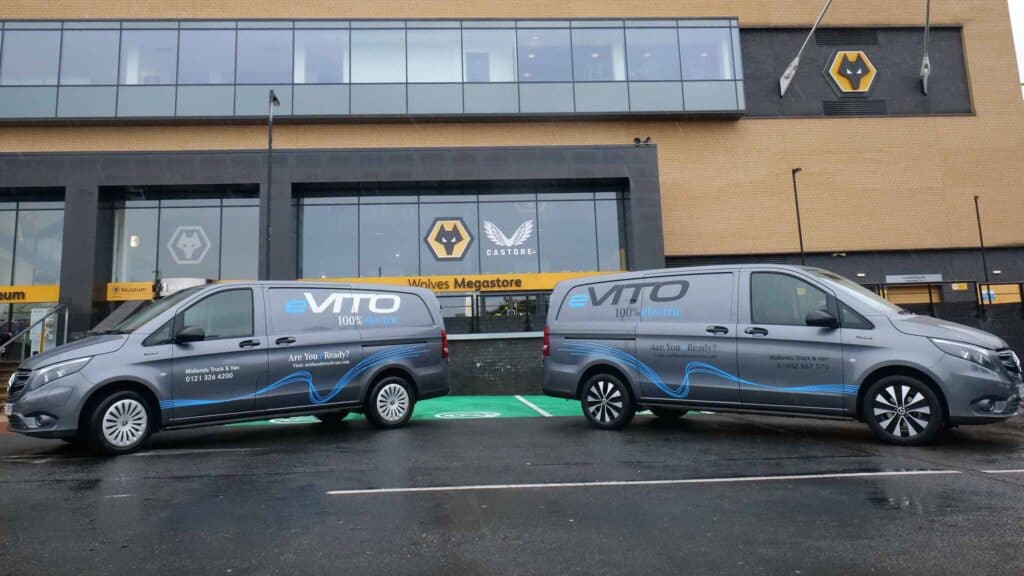 Wolves Foundation are teaming up with Midlands Truck and Van Limited to showcase the benefits of electric vehicles which help contribute towards aims of building a more sustainable culture around the club. 
The Wolverhampton branch of Midlands Truck and Van, the approved Mercedes-Benz commercial vehicle dealership with branches across the West Midlands, has already – over the last two-and-a-half years – donated free use of its vehicles for the Foundation to deliver thousands of food parcels across the city as part of the Feed Our Pack campaign.
The company are now teaming up with the Foundation once more, offering a test drive event to showcase electric vehicles on the Stan Cullis Car Park at Molineux on September 7th and 8th from 9.30am-5pm.
This is an approach which ties in with Wolves' 'One Pack, One Planet' philosophy, a package of sustainability commitments aimed at becoming a net zero football club by the year 2040.
"The Wolverhampton branch of Midlands Truck and Van have been a fantastic supporter of the Foundation via the Feed Our Pack campaign," says Kieron Ansell, Business Development Manager with Wolves Foundation.
"Not only have the loan of their vehicles played such a major impact in helping us support people facing the challenge of food poverty across our communities, but using electric vehicles ties in perfectly with the overall club's strategy around sustainability.
"We are delighted to be working with them on this opportunity for any individuals or businesses who may be considering moving to an electric vehicle the chance to come and speak to their team and – if they wish – take a test drive."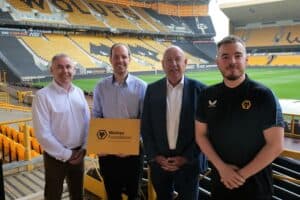 The test drive event will focus on Mercedes Benz electric commercial vehicles, and Midlands Truck & Van will bring their exhibition trailer and three demonstrator vehicles.
The sales team will be able to offer advice on electric vehicle ownership to include charging and charging infrastructure, as well as guidance on the government's OZEV grants.
Midlands Truck and Van Sales Director, Alex Hillman said: "We are proud to support the Wolves Foundation and the superb work they undertake in our area. The event is a fantastic opportunity to assist both parties on their journey to Net Zero along with promoting the Foundation's charitable work and Mercedes Benz Electric vans.
"If you happen to be in Wolverhampton on the 7th or 8th September then please feel free to pop in and see us. Our team will be on hand to demonstrate the full range of Mercedes Electric vans, and consult on your personal or business' charging needs.
Please can I extend my gratitude to everyone at Wolves Foundation for facilitating this event."
For further details, please email info@midlandstruckvan.com or contact Wolverhampton sales manager Adrian Sewell on 07500 857198.