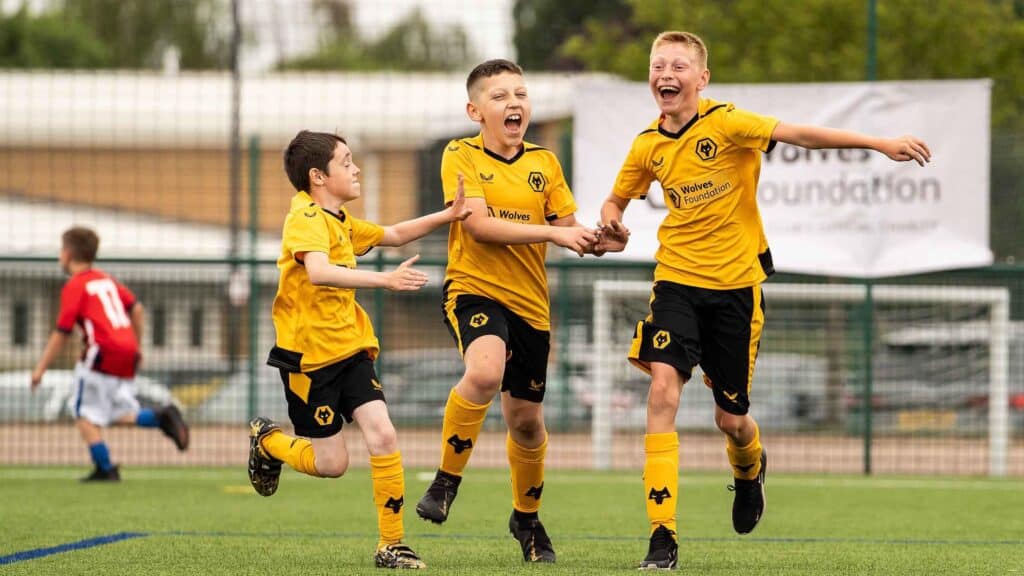 A great day of competition was hosted by Wolves Foundation as clubs from across the country descended on the Sir Jack Hayward training ground for a Premier League Kicks Disability Football Festival.
Foundation staff delivered the under-11s and under-16s tournaments at Wolves' training ground, with teams such as Aston Villa, West Bromwich Albion and Birmingham also joined by Cardiff, Swansea and Norwich from further afield.
The pan-disability competition included participants with Cerebral palsy, autism, Asperger's syndrome and visual impairment all among the participants for competitions which were played in a great spirit.
It was one of three similar tournaments being delivered across the country for Disability teams, the Foundation stepping forward to host in the same month as they celebrated a decade of football for Wolves Disability FC.
"We were delighted to put ourselves forward to host the Disability Football Festival at Compton Park, particularly during such a special time with it being the tenth anniversary of Wolves Disability FC," says Luke Shearing, the Foundation's head of community & cohesion.
"The ambition of all Club Community Organisations (CCO's) across the country is to try and make football more inclusive to all, and this tournament was a great opportunity for players to get together in a healthy spirit of competition.
"We know from our own experiences with Wolves Disability FC how creating these opportunities are so special, not only to players but also their families, and our own programme has increased substantially in recent years.
"We have also seen how the Wolves fans have embraced the talent and enthusiasm of the players, and the half time games played at Molineux as part of our Focus Fixtures have become a major highlight of the season.
"Events like the Disability Football Festival can only strengthen the links between the clubs in attendance, and increase the confidence of the players involved, and we would like to thank everyone who sent a team for helping contribute to the success of the day."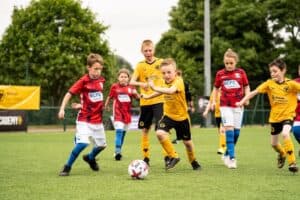 It wasn't just football on show at Compton, with informative workshops put on for players by the InPower Academy Boxing, promoting the values of MMA, and also the Foundation's very own Damien Wood, who has won 99 caps for the England Deaf football team, and is shortly expecting to achieve the century.
Foundation ambassador Mark Rhodes was also in attendance, and thoroughly enjoyed the day, which also included a visit from the BBC Midlands Today cameras.
"It is such an honour and privilege for me to be an ambassador for the Foundation and to see how much work they deliver in the community," he said.
"There were some very good players at the festival, but most important was how enthusiastic everyone was – that's what it's all about."
Wolves Disability FC provides weekly training sessions and a programme of regular fixtures for over 80 participants across three different age groups.
Three adult teams, three under-16s and two under-12s play fixtures in the Staffordshire Ability Counts League, including at the home of English football at St George's Park.
Two of the Wolves players, Alex and Cameron, were taking part in the tournament at Compton, just a few months after taking to the pitch at Molineux to take on their counterparts from Chelsea as part of the Foundation's Annual Focus Fixture.
"That game and experience felt like a dream," said Alex.
"Being able to play football makes me feel fitter and happier, and releases energy."
For Cameron, that game at Molineux was doubly special – as he managed to grab the winning goal in a 2-1 victory.
"Playing and scoring at Molineux was amazing – scoring the winner even better," he said.
"Playing football with Wolves makes me feel good, and makes me feel like there are places for people to go and enjoy themselves."