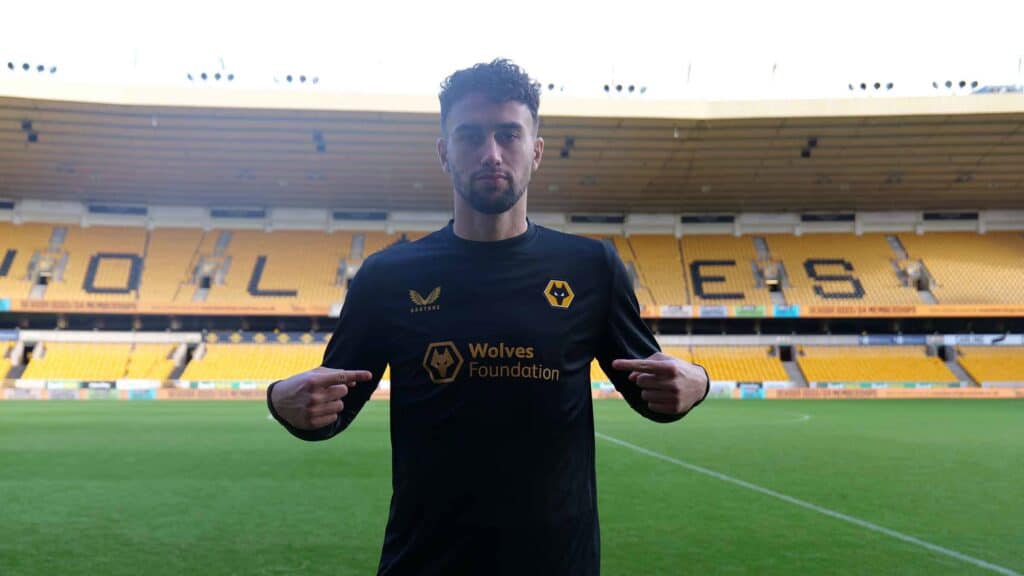 Wolves Foundation are delighted to announce that men's first-team captain Maximilian Kilman has become an ambassador of the club's official charity.
Kilman, who made his 100th league appearance for Wolves at Sheffield United on Saturday, will join the team of ambassadors who highlight and support the extensive work of the Foundation across the community.
The announcement comes ahead of Wolves Foundation's inaugural Gala Dinner this evening (8th November). Hundreds, including Kilman, will come together to recognise those individuals and organisations who have made an outstanding contribution to the local community.
The 26-year-old central defender, named club captain at the start of the 2023/24 season, is looking forward to playing his part in the life of what is a fast-growing Foundation.
"It means a lot to me and I am very proud to become an ambassador of Wolves Foundation," said Kilman.
"Throughout my career, I have seen how football can have such a positive impact on the local community and I am really happy to be increasing my involvement.
"Wolves Foundation do some fantastic work across so many areas and the players are always keen to support the different projects and meet fans and people from the city.
"From my point of view, I will be delighted to help however I can and am really looking forward to becoming an ambassador."
Kilman's own story is one which will be inspirational to Foundation participants, as, after spells with Fulham and Gillingham academies, he emerged through non-league with Marlow and Maidenhead United, showing the hard work and determination to match his defensive talent.
Whilst playing non-league he also built a career in the sport of futsal, the indoor and small-sided game relying on excellent ability on the ball, graduating all the way to winning 25 caps with the England senior team.
Joining Wolves on transfer deadline day in August 2018, he once again answered the challenge of proving himself within the Under-23 squad, making his debut as a late substitute in the Premier League fixture with Fulham in May 2019.
In doing so, he became the first player since Chris Smalling to go direct from non-league to Premier League, with no loans in between.
From there, Kilman's game time gradually increased, to the point where he has now spent several seasons as a regular and key influence within the heart of the Wolves defence, being handed the captain's armband at the start of the current campaign.
"The contribution of our team of ambassadors is so important to Wolves Foundation, both in helping to spread awareness of the range of our projects, and providing inspiration through their own stories and experiences," said Will Clowes, head of Wolves Foundation.
"Within that, we also hugely appreciate the support we receive from Wolves' first team staff and players in giving up their time to attend sessions and engage so enthusiastically with participants.
"Max has been a keen supporter of Wolves Foundation and, as one of the club's longest serving players, is aware of the role we play and impact we deliver across the local community.
"His own story in how he has worked so hard to progress and become an established Premier League player, and earned the respect of everyone at the club to become captain, is one which sets a fantastic example for others to follow.
"We are delighted that he has agreed to become a Foundation ambassador, and look forward to working closely with him over the coming weeks and months."
Kilman joins the team of ambassadors already featuring former Wolves captain Karl Henry, record Wolves Women appearance maker Anna Price, music artist and producer S-X, broadcasters Mark Rhodes, Johnny Phillips and Jacqui Oatley, inspirational speaker and former Team GB paralympic captain Jack Rutter, and chef and influencer Mitch Lane.