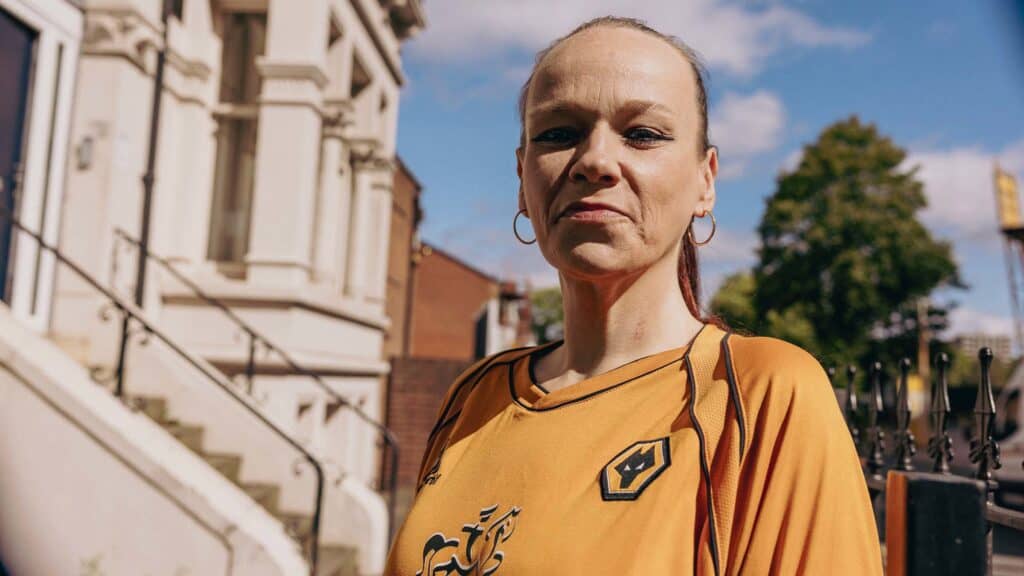 The really important event is back this Friday night, with fans and residents of the city joining together to sleep under the stars in the Stan Cullis Stand to raise vital funds.
The Sleepout, now into its fifth year, sees participants fundraise to support the work of the Wolves Foundation and the Good Shepherd, with money going into projects which support the homeless and vulnerable from across Wolverhampton.
One example of just how funds can provide support is with how a Wolverhampton couple have been helped with food and accommodation after ending up in a cramped rat-infested tent in the city centre.
Amy and her partner started accessing the Good Shepherd's food service after being made homeless, but soon engaged with senior support worker Tina Lane in seeking additional support regards finding accommodation.
Thanks to Tina then working with Wolverhampton Homes, they have managed to move into a flat, and Amy has also been able to access counselling sessions to improve her mental health.
"Just recently my partner and myself found ourselves homeless and needed to start accessing the Good Shepherd a little bit more," she said.
"We found ourselves having to stay in a small tent with not very many belongings.
"There was bad weather, rats and people stealing things so that when we came back to the tent, it wasn't a tent anymore.
"We would be moved around as well which was difficult, and it's just horrible to wake up in that situation every morning – really horrible.
"You have no toilet, no food, no hot drinks and aren't sure from one day to the next what is going to happen."
Accessing support from the Good Shepherd who then worked with Wolverhampton Homes meant that Amy and her partner managed to agree a tenancy and move into a flat, from where she has also been able to make use of the charity's additional services.
"Everyone has been really helpful and it's so important to us to know that the support is there," she adds.
TICKETS FOR THE SLEEPOUT WILL BE AVAILABLE UP UNTIL 10AM THIS WEDNESDAY
Tickets cost £35 for adults or £20 for under-18s (minimum age 13), who must be accompanied by an adult, with a maximum of two Under-18s per adult. Registration takes place from 7pm to 8.30pm with the event finishing at 6am on Saturday.
Participants must aim to raise a minimum of £100 sponsorship from the event, which will feature special guests and ambassadors from both charities in attendance to support such an important cause.
CLICK HERE TO SIGN UP OR ALSO TO MAKE A DONATION