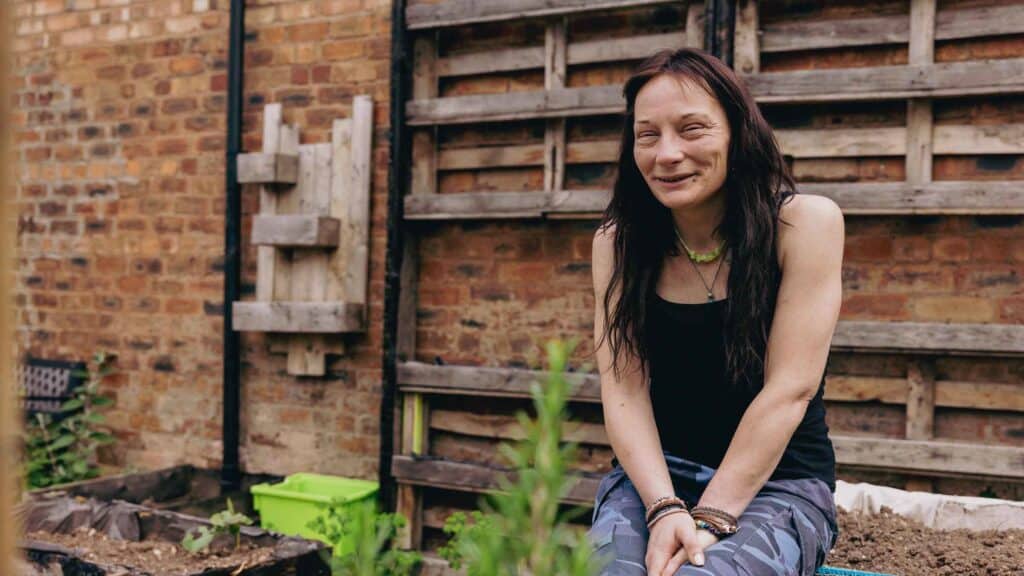 Ahead of Molineux Sleepout in November, we spoke to Good Shepherd service user Samantha, showing how funds donated from the event can make such a positive difference to people across the local community. 
"I don't know where I would be without the Good Shepherd."
The words of one of the charity's service users Samantha, who has been helped by the Good Shepherd for many years, and has most recently been supported into her own accommodation as part of the Housing First programme.
Sam has kindly shared details of her story to help the Good Shepherd and Wolves Foundation promote next month's Molineux Sleepout, being acutely aware of how the funds donated from the event can make such a positive difference to people across the local community.
Sam has battled a long-term addiction to drugs as part of a life living on the streets, but is committed to trying to improve her future and look to better times ahead.
In her own words, the Good Shepherd has given her hope.
"I have known the Good Shepherd and particularly (Housing First key worker) Paul Burns for many years, and they have been a constant support," says Sam.
"They have helped me get into my flat, helped get my mental health stable, and I really don't know where I would be without them.
"I had got used to that lifestyle of being on the streets, and, when I first got into the flat, I went back on the streets because it was all I had known and I couldn't get myself away from it.
"It's not safe for a girl on the streets, you are vulnerable, but when you are an addict all you can think about is staying out there to try and get drugs.
"But it's really hard out there, it's not a game, and in the last couple of years I have known 17 people who have died as a result of homelessness and drug use.
"When Paul and Dawn (Walls) came along from the Good Shepherd, they gave me hope, hope of a better life, and it's very important for me to know that this place is here.
"I know I can pick up the phone and ring them if I need help, and that they will always do what they can.
"Without the Good Shepherd and the support I receive, I think I'd still be on the hard drugs, on the streets, and might not even be here."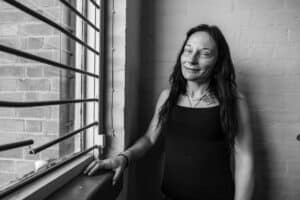 Housing First is a project which provides individually tailored support to people with a history of homelessness and other complex needs within their own accommodation.
From this point, any other support needs they might have – such as alcohol and drug dependency, physical and/or mental health problems – are addressed through coordinated and intensive support, delivered by staff from the Good Shepherd, in partnership with the P3 charity.
Providing that support within their own accommodation makes it easier for people who are starting out on the pathway to recovery, whilst service users are also encouraged to take steps to improve their confidence and self-esteem and feel a more valued part of society.
In keeping with this, the Good Shepherd use funding to run several meaningful activity groups which are open to Housing First clients, and Sam has been a regular attendee at both boxing and fishing sessions put on by staff.
"The groups are important, particularly for my mental health," she explains.
"Going to the boxing really helps me express a lot of the anger that I have felt, and the fishing is something I had never done before which I really enjoyed – I even caught a fish as well!
"These new opportunities have opened my eyes to what a normal life looks like, and it's really important I come to the groups because I don't want to live that life on the streets anymore.
"With Housing First and the Good Shepherd, I know if I can stick with them, I will get off the drugs and get off the streets, and won't feel the need to go back."
What also has such a positive impact on people aiming to improve their lives is to know how there are others who are caring and compassionate enough to take part in events like the Molineux Sleepout and raise important funds.
"It's just really nice to know there are people out there who will help me," she added.
Can you take part in this year's Molineux Sleepout and sleep in the Stan Cullis Stand on the night of Friday, November 17th? Or make a donation to someone who is? Click this link to see all the details.
(Pictures courtesy of Stuart Manley Photography)