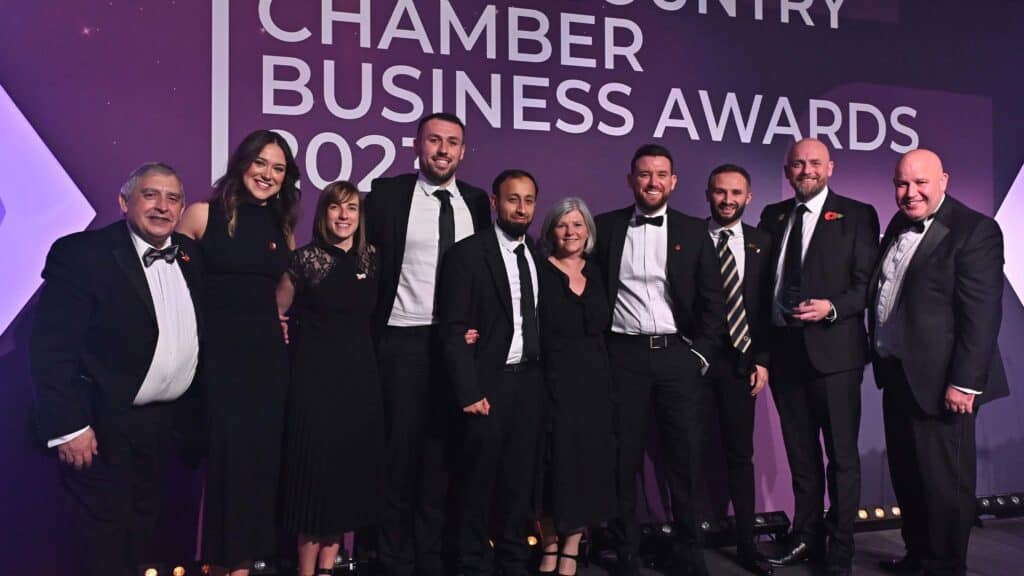 Wolves Foundation are delighted to have been crowned winners of the Business Commitment to the Community category at this year's Black Country Chamber of Commerce awards.
Judges highlighted the 'passion and drive' of Foundation staff, coupled with 'amazing community projects' which saw Wolves' official charity pick up the prestigious accolade at the 22nd awards, held at Wolverhampton Racecourse.
Several Foundation staff were present at the Racecourse to receive the award as the best of the Black Country's businesses were celebrated at the ceremony, hosted by Dicky Dodd.
'Wolves Foundation builds its services and delivery to fit the needs of the individuals that they are engaging with and works hard to understand the needs of each community,' revealed the comments from the panel of judges.
'They continue to build on their excellent partnership with Wolves to deliver over 45 projects across the board focusing on health & wellbeing, education & skills and community & cohesion for all ages.
'The judges were impressed by the Foundation's "grow your own" philosophy and developing their staff to aid progression.
'The judges felt that the passion and drive of the staff, coupled with the amazing community projects that are delivered, made Wolves Foundation a standout winner for the Business commitment to the Community category.'
Over 500 people were present at the award ceremony, with the Foundation emerging from a long list of 37 business and shortlist of 12, to land the award.
"We were all thrilled to pick up the award for Business Commitment to the Community at an excellent event organised by the Black Country Chamber of Commerce," added Will Clowes, Head of Wolves Foundation.
"There were so many fantastic businesses and organisations nominated across all the different categories and we were proud and privileged to be among them.
"It is an award which is not only a tribute to our team of dedicated staff and volunteers, but also our trustees, patrons, funders and everyone who supports the work of the Foundation in so many different ways.
"Coming just 24 hours after our very successful first ever gala dinner, it was another landmark moment for the Foundation and the chance to raise awareness of our extensive variety of projects to a greater number of people across the city."